Video Production Melbourne
Medialight Studios, Video Production Melbourne, is an online production company producing corporate videos, promotional videos, social media content and much more. Our aim is to make the process of video production easy and fast. In addition, we have an online quote service that will give you a price usually  on the same day!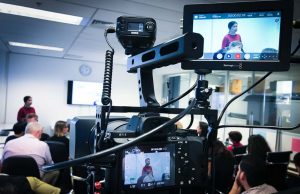 We have years of experience in the industry covering everything from live event production to web videos. Our packages include corporate videos, web videos, editing, web streaming and more. Furthermore, we provide individual services including videography, editing, live presentation filming, mastering, and media design.
Services include:
We use reliable and professional equipment for filming, live production and editing. Moreover, our latest 4K cameras can capture your event or promo video in the UHD (Ultra High Definition), ensuring your video 'stands out' with clarity and impact.
Our live events team can film and stream your event here in Melbourne, to anywhere in the world. Because we use  professional cameras and the latest video streaming software, we can broadcast your event direct to your audience. As a result, this is a great way to promote your company and keep connected to your clients. Moreover, we can record the presenter, with the presentation, as a picture in picture (PIP). This will ensure your audience understands the content that is comminicated.
Additionally, we can provide video audio mastering, sound design, green screen studio production, corporate events, DVD authoring and much more.
Medialight Studios History
Medialight Studios is owned and managed by George Giampietri. George has worked in the entertainment and audio-visual industry for over 20 years. In addition, He is accomplished as a film producer, project manager, content producer, videographer, and technical director. George created Medialight Studios on the premise that a company can be creative and technical while maintaining a professional fast reliable services.
---